Ohio Nurse Practitioner Programs
Health care is a vast and growing field in the United States; if you are currently working as a registered nurse, you may already be familiar with changing aspects of the health care industry. As millions of people get health insurance and start looking for care providers, they are encountering long wait lists or even getting turned away. Are you interested in using your nursing education to explore new career opportunities in Ohio, while simultaneously working to remedy this situation? If so, you may wish to become a nurse practitioner. Contact the Ohio nursing schools listed below that offer Nurse Practitioner programs to learn more.
<!- mfunc feat_school ->
Featured Programs:
Sponsored School(s)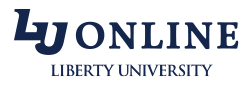 <!- /mfunc feat_school ->
Nurse practitioners are an important part of the healthcare system in Ohio, particularly as the state's doctor shortage worsens. Cleveland.com notes that many of the state's large medical centers are unable to meet the needs of patients due to the doctor shortage. By becoming a nurse practitioner, you may be able to directly impact the health care shortage in this state by providing primary care services to those who need them.
Ohio may be a great place to begin your career because of its dedication to the field of nursing. Local nursing students recently received a prestigious medical scholarship because of their dedication to the field.
Working as a nurse practitioner requires dedication, hard work, and a lot of study. Keep reading to learn more about this field.
Nurse Practitioner Programs and Curriculum in Ohio
To earn a nurse practitioner degree in Ohio, you must have a bachelor's degree in nursing. This provides the background and clinical experience you need to study nursing at a higher level. Furthermore, you must have some prior work experience in nursing. Some schools in Ohio require up to three years of full-time nursing experience, but most only look for one year.
As you move through this program, you may tackle many different learning goals. You may learn how to promote health among communities and families, assess and develop nursing strategies, and advocate for your patients. Your program may also help you learn how to apply research to your nursing practice.
To achieve these skills, you should plan on taking a wide variety of nursing classes. Courses that may be required in your program include Innovation and Leadership in Advanced Nursing Practice, Health Promotion and Disease Prevention Across the Life Span, Advanced Health Assessment, and Advanced Pharmacology in Nursing.
Once you complete your core courses in your Ohio NP program, you will likely take classes that focus on the specialty you choose. While primary care NPs are needed across the state, there are also routes in Pediatrics, Acute Care, Gerontology and Women's Health available too.
Applying for scholarships may help you save money on your education. Several scholarships are available through the Ohio Nurses Foundation, including the Hague Memorial Scholarship and the Hayward Memorial Scholarship. The Ohio Center for Nursing offers different types of tuition assistance, including scholarships and loan programs.
Working as a Nurse Practitioner in Ohio
After you earn your master's degree in nursing, you may be able to become a licensed Nurse Practitioner in Ohio. This involves maintaining your registered nursing license and going to the State of Ohio Board of Nursing. They administer a thorough nurse practitioner exam. After passing this exam, you can get your advanced practice license and begin your new career.
The job outlook in Ohio is positive, so this may be the place to get settled in your advanced nursing career. Between 2012 and 2022, O*Net anticipates a 26 percent increase in nurse practitioner jobs in Ohio.
Salaries in Ohio tend to be fairly close to national averages. Per O*Net, the average salary for an Ohio nurse practitioner is $88,800 per year.
As a nurse practitioner, you may play a prominent role in the long-term health of your patients. Working in this field often allows practitioners to develop long-lasting relationships with their patients.
Now may be the right time to take the next step in your nurse practitioner education. Reach out to nurse practitioner programs in Ohio to get started.