Nevada Nurse Practitioner Programs
The health care field is a major part of Nevada's economy, thanks in part to the state's tourism industry. The state's millions of residents, as well as the millions of visitors that go to the state each year, need quick and affordable access to high-quality health care. If you are willing to advance your nursing education and take on more responsibility in your career, you may be ready to become a nurse practitioner and provide that care to Nevada residents.
One of the biggest problems facing Nevada is its doctor shortage, according to VegasInc. A lack of primary care doctors makes it hard for residents to get seen on short notice or to get care for minor illnesses. Nurse practitioners can provide many of the same services as doctors. As a result, nurse practitioners can go a long way in alleviating the doctor shortage.
The Las Vegas Review Journal notes that NPs in Nevada recently got the right to practice more freely and independently. This may mean that you can use your education fully to see a greater number of patients. The LVRJ notes that a greater number of nurse practitioners may help address the state's suicide problem and its large female population that rarely receives care.
If you are ready to take your nursing career to the next level, take some time to learn more about Nevada nurse practitioner schools now.
<!- mfunc feat_school ->
Featured Programs:
Sponsored School(s)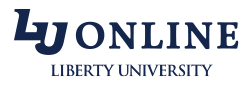 <!- /mfunc feat_school ->
Nurse Practitioner Program Curriculum in Nevada
To become a nurse practitioner in Nevada, you must earn a Master's degree or a doctoral degree in nursing. If you attend school full-time, you may be able to earn a Master's degree in about two years or a doctoral degree in about five years. There are also part-time programs that are designed for working nurses.
You may address numerous educational objectives when you get accepted to a nurse practitioner program. You may be expected to implement research findings into your daily practice, apply patient communication protocols to your clinical work, and collaborate successfully with health care professionals.
Of course, you may take many classes to help you meet these goals. Your education may start with courses like Advanced Pathophysiology, Advanced Health Assessment, and Diagnosis, Symptom, & Illness Management. Advanced courses in your curriculum may include Management of Chronic Illnesses, Advanced Prescribing Pharmacology, and Introduction Into Acute Care.
In Nevada, you may be able to apply for many scholarships and grants as a nurse practitioner student. The Nevada Organization of Nurse Leaders funds scholarships for advanced nursing students that may one day serve as leaders in the field of nursing. In northern Nevada, you can apply for scholarships through the Northern Nevada Nurses of Achievement. On a national level, consider applying for the NURSE Corps Scholarship Program through the U.S. Health Resources and Services Administration.
Working as a Nurse Practitioner in Nevada
After you complete your nurse practitioner education, you can begin the licensure process through the Nevada State Board of Nursing. They require proof of your advanced nursing degree and a passing score on the nurse practitioner exam. This allows you to practice all over Nevada.
Reaching this stage of your career may mean a great job outlook and increased earning potential. Through 2022, O*Net anticipates a 23 percent increase in Nevada nurse practitioner jobs. Salaries in this field tend to be relatively close to the national average. Most NPs in Nevada earn between $64,100 and $130,000 per year (O*Net, 2013). The average salary for a Nevada NP is $90,800 per year (O*Net, 2013).
Are you interested in becoming a nurse practitioner and changing the field of nursing? If so, use our school listings to contact Nevada nurse practitioner schools today.