Missouri Nurse Practitioner Programs
As a working registered nurse, you may be well aware of the changes going on in the health care industry. These changes have left many new and established patients without primary care practitioners or timely access to health care. As a result, Missouri's need for nurse practitioners has increased dramatically in recent years. If you're interested in taking on more responsibility in your nursing career, attending a nurse practitioner program may be the next step in your career path.
The Columbia Times notes that the nursing shortage in Missouri continues to worsen throughout the years, leading to increased hiring efforts for various nursing professions. Because of this growth, many schools are increasing their nursing degree options or taking in more students than they have in previous years.
If you are interested in working with the elderly population, becoming a nurse practitioner may help you achieve this career goal. WGEM reports that there is a waiting list of 2,000 veterans for Missouri nursing homes. By providing primary care at a nursing home or by specializing on Gerontology you may help the state's senior citizens stay healthy.
KBIA claims that nurse practitioners are Missouri's answer to the primary care shortage. Nurse practitioners may work in traditional health care clinics or walk-in clinics that serve patients with immediate needs. If you want to take your place in Missouri's primary care system, keep reading to learn more about nurse practitioner programs in Missouri.
<!- mfunc feat_school ->
Featured Programs:
Sponsored School(s)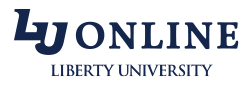 <!- /mfunc feat_school ->
Nurse Practitioner Program Curriculum in Missouri
When you decide to become a nurse practitioner, you have to decide whether you want to earn a Master's degree or a doctoral degree. A Master's degree in this field may take about two to three years, while a doctoral degree may require closer to five years of study. The main difference is the amount of clinical experience you obtain. While you may get about 600 hours of experience in a Master's degree program, you may get over 1,200 hours in a doctoral program.
Your curriculum may include 30 to 60 credits in advanced nursing courses. You can plan on starting with core classes like Ethics in Nursing and Health Care, Advanced Pharmacology, Health Promotion, and Advanced Pathophysiology. Courses you may take later in your education may include Advanced Clinical Studies, Health of the Family in a Primary Care Setting, Dynamics of Family Nursing Practice, and Nursing Research Methods. You will also get to choose from many specialty tracks as a Nurse Practitioner student, including primary care, acute care, gerontology, pediatrics or women's health.
As an advanced nursing student, consider apply for different grants and scholarships to save money on your education. The Missouri Nurses Foundation awards nursing scholarships in odd-numbered years. Through the Missouri Department of Health & Senior Services, you can apply for a nursing student loan. Consider applying for scholarships available through the Missouri League for Nursing each fall.
Working as a Nurse Practitioner in Missouri
After finishing your nurse practitioner degree, you can become a licensed nurse practitioner. This requires a valid registered nursing license through the Missouri Division of Professional Regulation. You can pass an exam in advanced nursing care to get started. Once you pass this exam, you can apply for advanced practice status and have it added to your RN license.
The job outlook in Missouri is very positive. Between 2012 and 2022, O*Net anticipates a 21 percent increase in nurse practitioner jobs. This may lead to nearly 150 new jobs per year (O*Net, 2012).
Salaries in Missouri also tend to be relatively competitive. The average NP salary in this state is $89,500 per year, although salaries of over $114,700 per year are reported (O*Net, 2013).
Is it time to move forward in your career and become a nurse practitioner? Get started by contacting nurse practitioner programs in Missouri to get specific details about your options.