Michigan Nurse Practitioner Programs
As a registered nurse, you may be interested in advancing your nursing career and expanding your scope of practice in the state of Michigan. There are several ways to do this, but one of the most popular options is becoming a nurse practitioner. Nurse practitioners offer primary care services to patients of all ages and medical needs, so this may be the career path for you if you're invested in patient care and the quality of health interventions across the landscape of healthcare in Michigan.
As a prospective nurse practitioner, you may wish to look into joining the Michigan Council of Nurse Practitioners. This group provides many professional resources to working and studying nurse practitioners. Members may attend networking events and attend continuing education events to learn more about this field.
One of the benefits of becoming a nurse practitioner is the freedom it gives you to help tackle the doctor shortage in Michigan. WILX reports that Michigan has a prominent physician shortage. Nurse practitioners that can provide primary care services to the population may go a long way to fixing this shortage. The Michigan Department of Community Health notes that the state has many medically underserved areas, each of which can benefit from an influx of Nurse Practitioners, regardless of the specialty you choose.
Legislation that gives nurse practitioners the freedom to practice independently is underway in Michigan, according to MLive. Supporters of this legislation note that giving NPs the right to work to their full scope of practice may alleviate the state's health care shortage.
If you are ready to learn more about becoming a nurse practitioner, contact the nursing schools in Michigan that offer Nurse Practitioner programs to learn more about your next steps.
<!- mfunc feat_school ->
Featured Programs:
Sponsored School(s)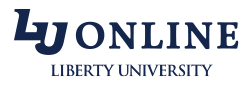 <!- /mfunc feat_school ->
Nurse Practitioner Program Curriculum in Michigan
Nurse practitioner programs in Michigan are designed to help you develop a strong set of clinical skills while building up your comprehension of nursing theory. You should plan on spending about two to four years earning a graduate or doctoral degree to help you become a nurse practitioner. While completing your curriculum, you may complete a variety of clinical experiences. Over the course of your degree, you may gain well over 600 hours in clinical experience.
You may address a wide range of learning outcomes while attending a nurse practitioner program. You may learn how to assess and diagnose a patient's health status, dedicate yourself to advancing the field of nursing, and demonstrate cultural competence while treating patients. You must also show that you can integrate nursing research into your practice.
You should plan on taking a large selection of advanced nursing courses to earn your nurse practitioner degree in Michigan. You may begin with classes like Systems for Healthcare Delivery, Scientific and Analytic Approaches for Advanced Practice, and Methods to Promote Optimal Health Outcomes. Other courses you may take include Common Pediatric Health Problems, Advanced Physiology and Pathophysiology, Advanced Primary Care Nursing, and Primary Care of Older Adults.
You may apply for financial aid from several different sources once you start your advanced nursing degree. The Michigan Board of Nursing funds scholarships for graduate nursing students. Through the Michigan Center for Nursing, you may apply for grants and scholarships. Another local resource is the Michigan Nurses Foundation.
Working as a Nurse Practitioner in Michigan
Upon completing your nurse practitioner education in Michigan, you can start working toward your NP license. This involves going to the Michigan Board of Nursing and applying for advanced practice status for your registered nursing license.
As a nurse practitioner, you may enjoy a positive job outlook in Michigan. From 2012 to 2022, O*Net anticipates a 34 percent increase in job openings. In addition, you may enjoy an increase in your earning potential. O*Net reports that most nurse practitioners earn between $63,900 and $117,400 per year. The average salary for a Michigan nurse practitioner is $88,800 per year (O*Net, 2013).
If you are ready to take your nursing responsibilities to the next level, it's time to look into becoming a nurse practitioner. Use our school listings to find nurse practitioner schools in Michigan.