Massachusetts Nurse Practitioner Programs
Health care is undoubtedly one of the most prominent industries in the United States. Regardless of a person's economic or social status, they need to maintain their health with the assistance of health care professionals. As a registered nurse, you may have already had a positive effect on health care in Massachusetts. By attending a Master's degree program in Massachusetts and building your patient care skills, you may in a great position to become a nurse practitioner.
As Massachusetts moves to allow nurse practitioners to practice primary care, you may find that this is the ideal time to start your career in this specialty. As a primary care provider, you can build long-lasting medical relationships with patients and use your expertise to its full potential.
Working in this field may help you offer much-needed services to patients. The Gazette Net notes that an increase in nurse practitioners may be the state's solution to a doctor shortage. In particular, Massachusetts Live notes, western Massachusetts has been hit hard by the shortage. If you really want to make a difference in the field of health care, becoming a nurse practitioner may be the way to do it.
Are you ready to start the path to becoming a nurse practitioner? The first step is learning about nurse practitioner programs in Massachusetts.
<!- mfunc feat_school ->
Featured Programs:
Sponsored School(s)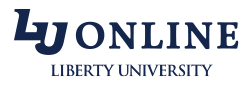 <!- /mfunc feat_school ->
Nurse Practitioner Program Curriculum in Massachusetts
When you decide to become a nurse practitioner in Massachusetts, you can look into traditional Master's degree programs, which are intended for students with a Bachelor's degree in nursing. If you have an Associate's degree in nursing, you may wish to look up RN-to-MSN programs in Massachusetts. Traditional MSN programs last, on average, two to three years. You may also consider part-time programs if you need to work full-time while attending school.
As a Massachusetts nurse practitioner student, you may take courses in several different areas of advanced nursing practice. It's likely that your curriculum will include classes in pharmacology, patient care, ethics, leadership, and research.
You may start with basic courses that test your ability to think about nursing at a deeper level and combine theory and practice. Some of the courses you may take as a new NP student include Advanced Pathophysiology, Integrating Scholarship Into Practice, and Graduate Nursing Education & Practice. Other classes you may need to take as an NP student include Principles of Epidemiology, Advanced Health Assessment, and Advanced Nursing Science.
Massachusetts is home to many organizations, employers, and associations that offer financial aid to MSN students. The Massachusetts Nurses Association is a well-known organization with several financial aid opportunities. If you're considering becoming a gerontological nurse practitioner, consider applying for aid through the Massachusetts Senior Care Foundation. The American Nurses Association of Massachusetts funds a range of scholarships.
Working as a Nurse Practitioner in Massachusetts
You must get your nurse practitioner license through the Board of Registration in Nursing before you begin your career as a nurse practitioner in Massachusetts. This process helps you upgrade your existing nursing license from a Registered Nurse license to an Advanced Practice Registered Nurse license.
In Massachusetts, nurse practitioners may enjoy a fairly strong job outlook for several years to come. Between 2012 and 2022, O*Net hopes to see a 26 percent increase in job openings. Across Massachusetts, this may lead to about 200 new jobs per year (O*Net, 2012).
Salaries in Massachusetts tend to be higher than the national average. The average salary for a nurse practitioner in this state is $101,100 per year (O*Net, 2013).
Now is the time to explore your options in health care. Learn more by contacting nurse practitioner schools in Massachusetts today.