Kentucky Nurse Practitioner Programs
Throughout the history of modern medicine, most people have seen medical doctors for even minor health care issues. This hasn't been a sustainable solution, particularly as wait times have grown longer and wait lists have made thousands of Kentucky patients experience delays in care. The solution may be, in part, more nurse practitioners. If you're looking for a way to take your registered nursing career further and reach more patients, you may be a good fit for a nurse practitioner program in Kentucky. Contact the schools you see on our site to learn more.
<!- mfunc feat_school ->
Featured Programs:
Sponsored School(s)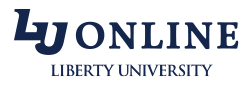 <!- /mfunc feat_school ->
Nurse practitioners are part of a class of health care workers called mid-level practitioners. The National Law Review notes that NPs and other mid-levels are a critical part of fixing the health care shortage in rural Kentucky. As a nurse practitioner, you may be able to provide affordable services that keep rural Kentucky residents healthy.
In this career path, you can also contribute to public health efforts. KYForward reports on Healthy Futures, a Kentucky project that aims to provide health care to Kentuckians who cannot afford it. This project utilizes the help of nurse practitioners.
You may also take advantage of different professional resources as an NP. The Kentucky Coalition of Nurse Practitioners & Nurse Midwives offers advocacy and legislative support to advanced nurse practitioners. Learn more about becoming involved in this field by reaching out to nurse practitioner schools in Kentucky.
Nurse Practitioner Program Curriculum in Kentucky
To become a trusted nurse practitioner in the health care community of Kentucky, you must meet stringent educational standards. It all starts with acceptance to a nurse practitioner program in Kentucky. These programs require you to graduate with a BSN while maintaining a GPA of 3.0 or higher. Furthermore, you must have at least one year of nursing experience.
Once you begin your nurse practitioner program in Kentucky, you can build your skills in several different areas. First, you get a quick overview of advanced nursing practice in courses like Process of Nursing Leadership, Pathophysiology in Advanced Nursing, and Models for Advanced Practice Nursing. As you move into courses that are specifically designed for NP students, you may take courses like Advanced Pharmacology for Advanced Practice Nurse, Research Methods in Advanced Practice Nursing, and Role Development for Primary Care Nurse Practitioners. Throughout the duration of your program, you may spend over 600 hours in a clinical setting while gaining valuable work experience.
As a Kentucky student, you may be able to apply for a variety of MSN scholarships. Norton Healthcare funds a variety of scholarships for volunteers, employees, and employees' family members. Through the Kentucky Nurses Association, you can apply for several MSN scholarships. Another excellent resource for Kentucky scholarships is the Kentucky Coalition of Nurse Practitioners & Nurse Midwives.
Working as a Nurse Practitioner in Kentucky
When you are getting ready to graduate from your nurse practitioner program, you can begin preparing for the licensure process. This requires you to fill out an advanced practice application through the Kentucky Board of Nursing and take a thorough nurse practitioner exam. You may begin this stage of your career after getting your license.
Nurse practitioners may enjoy a positive job outlook in Kentucky. O*Net predicts a 34 percent increase in nurse practitioner jobs from 2012 to 2022.
Nurse practitioner salaries in Kentucky tend to be in line with national averages. Reported salaries range from $66,800 to $116,400 per year, and O*Net reports an average salary of $86,700 per year in Kentucky.
Ready to take the next step in your nursing career? Find out what program options you have by contacting nurse practitioner schools in Kentucky now.