Kansas Nurse Practitioner Programs
The face of health care is changing, particularly in Midwestern states like Kansas, where rural areas may have few doctors and health care practitioners. Now that health insurance is available to millions of previously-uninsured Americans, health care employers and centers are looking for cost-effective health care practitioners to meet patient needs. If you're currently a registered nurse with a bachelor's degree, it may be time to take the next step in your nursing career and become a nurse practitioner. Contact the Nurse Practitioner programs in Kansas to learn more about your options.
<!- mfunc feat_school ->
Featured Programs:
Sponsored School(s)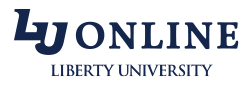 <!- /mfunc feat_school ->
KCUR, a local radio station, notes that nurse practitioners have done a lot to address the doctor shortage in Kansas. Not only have they provided much-needed treatment and diagnostic services to millions of residents, Denise Cyzman notes, "Nurse practitioners have freed up doctors." This permits doctors to focus on more elaborate and demanding cases that they are specifically trained to handle.
As a primary care nurse practitioner, you may help put an end to the growing practitioner shortage in Kansas. The Kansas Medical Society notes that few medical school graduates choose to focus on primary care. As a nurse practitioner, you may be able to handle many of the most common problems that people seek medical help for.
Now could be an exciting time to start a career as a Kansas nurse practitioner. The Nursing Practice Bill, which would give NPs more practice freedom, is currently being debated in state legislature. Get into the field now by learning about Kansas nurse practitioner programs.
Nurse Practitioner Program Curriculum in Kansas
A nurse practitioner program typically leads to a master's degree in nursing, although you may also choose to pursue a doctorate in nursing care. To apply for this type of program, you need a Bachelor's degree in nursing. RN-to-MSN programs in Kansas may allow you to earn an MSN with just an Associate's degree in nursing. A traditional Master's degree program takes about two years, as you are expected to complete roughly 30 credits.
The early part of your curriculum may focus on core classes that deepen your understanding of the nursing field and help you understand your role in it as a nurse practitioner. These courses may include Professionalism in Advanced Nursing Practice, Health Care Research, and Theories for Practice and Research. Advanced core courses for clinical students include Advanced Physiology, Advanced Health Assessment, and Applied Drug Therapy.
As you move into the second half of your degree program, you may take more rigorous courses like Social Context for Health Care Policy, Principles of Epidemiology, and Primary Nursing Care of the Family. You will also take courses that focus on the population you will be serving, such as children, women or the elderly.
Applying for scholarships early in the school application process can help you start saving money for your educational pursuits. The American Association of Nurse Practitioners funds numerous scholarships for nurse practitioner students. Scholarships of $300 to $1,000 are available through the Kansas Nurses Foundation. The Marsha's Angels Scholarship Fund is a well-respected nursing scholarship in Kansas.
Working as a Nurse Practitioner in Kansas
Given what a prominent role nurse practitioners play in Kansas health care, it should come as no surprise that job openings may increase for many years to come. O*Net anticipates a 27 percent increase in nurse practitioner jobs between 2012 and 2022.
The average salary for a nurse practitioner in Kansas is $83,200 per year, according to O*Net. The full reported range of salaries goes from $53,800 to $109,100 per year (O*Net, 2013).
All licensing of nurse practitioners in Kansas goes through the Kansas State Board of Nursing. After passing an NP exam and filling out a separate application, you can become a licensed nurse practitioner.
Nurse practitioners in Kansas are in demand and reflect a high standard of care in this state. Learn more about your opportunities in this state by contacting nurse practitioner schools in Kansas today.