Kansas MSN Programs
What's your favorite part of your nursing career? Do you like interacting with patients, reading the latest research and figuring out how to apply it to your career, or leading other nurses to create a more productive work environment? You can build on these long-term career goals with an Master's degree in nursing. This advanced nursing degree lets you explore a number of career options, find out where your strengths lie, and shape a career in your chosen path.
The Wichita Eagle reports that there is a severe doctor shortage predicted in Kansas. How does this affect you as an advanced practice nurse? Simply put, nurse practitioners and nurse midwives can often meet the primary care needs of Kansas citizens. Though the American Association of Nurse Practitioners reports that Kansas NPs have a slightly limited scope of practice, your graduate-level education can still be used to alleviate the primary care shortage in this state.
Per the Kansas Labor Information Center, several MSN-level careers are in high demand in Kansas. The state has a growing need for nurse educators, which is related to the growing need for registered nurses. Nursing schools often have to turn away qualified applicants because they simply do not have enough instructors to teach them. In addition, many health centers have a significant need for nurse managers.
Earning an advanced degree can also give you the chance to educate citizens and help them lead healthier lives. The Four States Homepage reports that the local health department provided a $20,000 grant to help care providers, including nurse practitioners and nurse midwives, educate pregnant women on healthy pregnancy.
Nurses with advanced degrees may be responsible for improving patient satisfaction ratings throughout Kansas. Kansas First News reports that Medicare is attempting to boost nursing home ratings. As a nurse manager or nurse administrator, you may be able to compile and use information to increase nurse performance.
As you prepare to start your MSN program, you need to select a nursing specialty. Some of the specialties are based in clinical work, like nurse practitioner, nurse midwifery, and nurse anesthesia. Others put you in a more administrative role, like nurse administration and nurse leadership. If you want to shape the future of nursing, you may be able to focus on nursing education.
Prior to beginning coursework in your area of concentration, you have to create a strong basis of advanced nursing knowledge. These courses cover the full range of MSN careers. Even if you don't plan on working in research or direct care, you must be able to apply these aspects of nursing to your future career. Required courses include Pharmacology for Advanced Nursing, Foundation of Nursing Advanced Practice, Diagnostic Reasoning, and Advanced Assessment.
In general, MSN programs in Kansas focus on improving your skills in a few main areas. By the time you graduate, you should feel competent in physical and health assessment, pharmacology, physiology, health promotion, disease management, and disease prevention.
In Kansas, there are many nursing scholarships that are intended for graduate nursing students. Some scholarships are offered by employers, while others are funded by nursing organizations. Salina Regional Health Center awards the Kansas Nursing Student Scholarship and the Salina Regional Health Foundation Nursing Scholarship. Marsha's Angels Scholarship Fund offers scholarships worth $2,000 per year, per student. Another great resource for nursing scholarships is the Kansas Nurses Foundation.
The statewide need for advanced nursing professionals is obvious when you look at job growth rates in Kansas. The lowest growth rate is attributed to nurse anesthetists; O*Net anticipates a 19 percent increase in job openings between 2012 and 2022. On the other end of the scale, they expect a 40 percent increase in nurse instructor jobs (O*Net, 2012).
You may earn a wide range of salaries, depending on which specialty you pursue and where you work. O*Net reports an average salary of $57,600 per year for nursing instructors. Nurse anesthetists have the highest average salary in Kansas, earning an average of $134,000 per year (O*Net, 2013).
Take some time to review the Kansas Master's in Nursing programs listed on our site, and request information from those that interest you.
<!- mfunc feat_school ->
Featured Programs:
Sponsored School(s)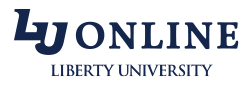 <!- /mfunc feat_school ->