Idaho Nurse Practitioner Programs
When you decide to use your Bachelor's degree in nursing to further your education and explore your career options, you may have many options to consider. One of the most in-demand choices in Idaho is the role of the nurse practitioner. Nurse practitioners often serve as primary care providers for people in various stages of life. If you want to spend most of your time interacting with patients and helping them get and stay healthy, attending a nurse practitioner program in Idaho may be the next step for you.
According to the Inlander, nurse practitioners may be the key to maximizing primary care options for Idaho residents. They note that nurse practitioners have a high level of education that allows them to make recommendations that are specific to each patient. Per NPR, Idaho's doctor shortage is a growing problem. A growing number of nurse practitioners may go a long way to solving this problem.
Nurse practitioners may also get the chance to work in different specialties. The Digital Journal reports on the Idaho Society of Clinical Oncology, which uses nurse practitioners for part of its care model.
If you dedicate yourself to this career, you may enjoy a positive job outlook. The Idaho Department of Labor reports that job openings for nurse practitioners are increasing faster than average when compared to other occupations. If this sounds like the career path for you, contact NP schools in Idaho today to learn more.
<!- mfunc feat_school ->
Featured Programs:
Sponsored School(s)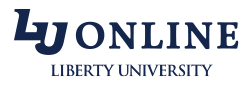 <!- /mfunc feat_school ->
Nurse Practitioner Program Curriculum in Idaho
Nurse practitioner programs in Idaho tend to last about two years, although some last up to three years if they do not include summer courses. You may also be able to attend this program part-time and stay in school for four to five years. Over the duration of the program, you complete between 30 and 40 credits while going through approximately 600 clinical hours.
In the early part of your curriculum, you may attend core courses like Human Pathophysiology, Global Health Care Communities, Professional Issues of Nurse Practitioners, and Theoretical Foundations of Nurse Practitioners. As you begin moving into more advanced courses in your curriculum, you may be expected to take courses like Advanced Health Assessment, Pharmacotherapeutics for Advanced Practice, Primary Care of Children and Adolescents, and Primary Care of Adults. In addition to your clinical hours, you may have to plan and carry out a scholarly project that shows off how much you have learned in your education.
Idaho organizations, associations, and employers offer a variety of scholarships to MSN students. The Idaho Community Foundation awards dozens of scholarships, including several that are specifically for nursing students. Consider also the Idaho Area Health Education Center, which funds several grants. The Idaho State Board of Education has a loan repayment option for professionals that stay in Idaho after graduation.
Working as a Nurse Practitioner in Idaho
Through the State of Idaho Board of Nursing, you can advance your nursing license to the status of Advanced Practice Registered Nurse. After completing your degree, you must submit your transcript to the Board of Nursing and take an advanced practice exam. They can upgrade your registered nursing license.
Idaho may have a good job outlook for nurse practitioners. From 2012 to 2022, O*Net believes that job openings for nurse practitioners may increase by 30 percent. This is on par with national job growth. In addition, NP salaries in Idaho are fairly similar to salaries reported across the country. Per O*Net, the average salary for an Idaho nurse practitioner is $88,800 per year. The top 10 percent of nurse practitioners in Idaho earn more than $132,600 per year (O*Net, 2013).
Becoming a nurse practitioner may be a great way to realize your career goals and serve the people of Idaho even more. Learn more about education options near you by contacting nurse practitioner schools in Idaho and requesting program information.