Master's in Nursing Programs in Florida
Florida, a state known for its large population of both retirees and students, is a state whose population has many unique health care needs that can be addressed by graduate-level nurses. A Master's in Nursing from a Florida nursing school could be the ideal choice for you if you want to take your research, direct care, or leadership career to the next level. Because of the many skills gained in a master's degree, you may be prepared to take on important management roles within your health care association after graduation.
<!- mfunc feat_school ->
Featured Programs:
Sponsored School(s)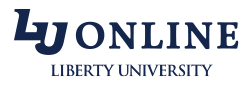 <!- /mfunc feat_school ->
Although Florida has historically had restricted practice requirements for its nurse practitioners, nurse anesthetists, and nurse midwives, the scope of practice for advanced practice nurses is beginning to change. Highlands Today reports that a nurse practitioner bill, passed in May 2014, expanded the scope of practice for Advanced Practice Registered Nurses (APRNs) in Florida. While this bill does not address the responsibilities of nurse midwives or nurse anesthetists, local groups like the Florida Action Coalition aim to change that in the coming years. With support from local groups like the Florida Blue Foundation, the Florida Action Coalition is tackling legislative changes and education expansion to enhance and promote the future of nursing in the state.
Nursing programs in Florida
In general, you should anticipate spending three years in school to earn a Master's degree. This allows you to keep your job and continue gaining experience while furthering your education. Credit requirements vary between programs and schools, but requirements range from 35 to 50 credits.
As you begin your degree, you may take general courses like Policy in Nursing, Advancement of Nursing Research, and Evidence-Based Care in Advanced Nursing. These courses give you the knowledge base required for higher-level courses in your specialty. Nurse midwifery courses tend to focus on maternal health and childbirth practices, while nurse practitioner courses focus either on general care or care for a specific population. Leadership degrees may require management courses and research degrees may show you how to develop and study nursing research using statistics and well-grounded qualitative and quantitative research methodologies.
While trying to find ways to pay for school, expand your search to include nationwide and state-specific scholarships. The Florida Nurses Association funds a variety of scholarships, in addition to providing professional networking resources. If you plan on becoming a certified nurse midwife, you may qualify for a scholarship from the March of Dimes. If you go into nursing education, the Faculty Loan Repayment Program can help you.
Whichever route you choose, rest assured that you are making a decision that can positively impact your community, as Master's prepared nurses can help bridge the gap between healthcare needs and services. Contact schools today to begin your journey into an advanced nursing career.
Working With Your MSN in Florida
With beaches and sunshine, Florida is a wonderful state for nurses to live and work in. Masters prepared nurses in this state can enjoy many different careers, including that of a nurse practitioner or a nurse administrator.
The Florida Times-Union reports that the job market for Florida nurses is very healthy. However, as the demand for nurses increases, employers and consumers are also looking for nurses with higher levels of education. We support that endeavor, and have provided a list of Master's in Nursing programs in Florida to make your search for schools easy to conduct and refine. You can compare and contact schools directly from our site, saving you time that can otherwise be spent researching individual programs.
As the role of advanced practice nurses expands, you may be able to help combat the Health Professional Shortage found in many rural areas of Florida. The Florida Department of Health hopes to place more physicians and graduate-level nurses within these areas. Rural health initiatives across the nation are gaining momentum, and Florida nursing programs are heeding the call to prepare nurses for this highly independent sector of nursing practice.
As a nurse practitioner, you can work in a variety of different healthcare settings with patients of all different ages. Nurse practitioners can diagnose and treat conditions and diseases in routine and urgent care settings.
If you prefer to manage other nurses and not have a direct patient care role, a career as a nurse administrator might be for you. Nurse administrators work in upper level management in hospitals and other settings.
If you would like to find out more about these careers and earning your MSN degree, contact one of the schools listed on this page.
Nursing Schools in Florida
Concorde Career Institute-Miramar
Miramar, FL
What You Can Expect From Your MSN Program
Florida is a state where health care plays a very significant part of day-to-day life, thanks to the state's aging population. Not only do Florida residents need regular access to registered nurses, they need the care and medical advances provided by advanced practice nurses, nurse researchers, and nurse leaders. If you have a BSN and you're looking into furthering your education with an MSN, read on to learn more about this degree path. You can also contact the schools you find on our site to learn more.
Legislators and advanced care providers are beginning to realize the benefits of hiring more advanced nurse practitioners. Though the American Association of Nurse Practitioners claims that Florida NPs have a limited scope of practice, that may change in coming years as advocacy groups try to bring freedom of practice to nurse practitioners.
With new health risks cropping up every day, nurses with an advanced education may be at the helm with new safety protocols and research. WFTV notes that the recent Ebola outbreak has led to many Florida hospitals developing procedures for containment, should the need arise. Going into a field like nursing leadership or nursing research can give you the skills needed to combat new health risks, keep patients safe, and protect medical personnel from diseases.
Be prepared for a challenging educational experience if you pursue an MSN. This is a higher-level degree, so it requires a lot of classroom and clinical training. While you should graduate with a general understanding of all MSN specialties, you'll choose one to focus on once you complete your core classes. Options that may be available at Florida nursing schools include nurse practitioner, nurse anesthetist, nurse midwife, nurse educator, nurse leader, and nurse researcher. These options range from 30 to 45 credits, so plan accordingly.
Clinical practice is an important part of your education, no matter which area of concentration you decide to pursue. Going into a clinical specialty—such as nurse practitioner, nurse midwife, or nurse anesthetist—may require you to complete over 600 clinical hours. Other specialties may have less rigorous clinical requirements, since more of the curriculum centers on theory.
Of course, building on your theoretical understanding is a crucial part of advanced education. When you take courses like Theoretical Basis of Advanced Nursing Practice, Fundamentals of Nursing Informatics, Health Care Policy, and Foundational Concepts of Advanced Nursing, you enhance your knowledge of nursing topics and issues.
If you want to avoid student debt, it's important to take advantage of the many financial aid options provided by Florida employers, government agencies, and nursing organizations. The Florida Nurses Association offers many foundational grants for nurses at different stages of their education. Scholarships available through local schools include Dixie V. Bayer Nursing Fund, the Lois Malasanos Fellowship, the Iona M. Pettengill Nursing Scholarship, and the Wilder Sisters Scholarship.
In Florida, job growth rates appear promising for graduate-level nursing professionals. Florida residents rely on advanced practice nurses for the best in care, research, and leadership. Provide these services by earning your MSN in Florida, demonstrating your dedication to your profession.
Florida RN to MSN Bridge Programs
With Florida's aging population growing constantly, it should come as no surprise that nursing is one of the most important career fields throughout the state. Perhaps you have worked with the state's elderly population as a registered nurse. However, by taking your education further and getting a Master's degree, you may be able to have an even bigger impact on the people of Florida. Contact the Florida nursing schools on our site that offer RN-to-MSN programs to learn more.
Whether you have an interest in advanced nursing practice, nursing research, nurse leadership, or nursing education, you may get the education you need at an RN-to-MSN program in Florida. The state is home to a number of recognized nursing programs; the Crestview News Bulletin reports on a local nursing program recognized by the Military Order of the Purple Heart Chapter 811. The News Press notes that Florida has been increasing its number of BSN nursing programs as well.
Since RN-to-MSN degree programs are bridge programs designed for students with diplomas or Associate's degrees in nursing, you need a valid RN license to be considered for acceptance to one of these programs. For most Florida programs, you also need relevant nursing experience. The majority of schools require the equivalent of one year of full-time experience.
Each course you take as you progress through your curriculum builds on the previous knowledge you've gained as an Associate's-level nurse. Your curriculum may begin with lower-level BSN courses like Health Promotion, Professionalism in Nursing, and Health Assessment in Nursing. From there, you can advance to Master's-level courses like Managing Health Care in Advanced Nursing Practice, Introduction to Management in Health Care, Synthesis of Health Promotion, and Evidence-Based Practice in Nursing.
While some of the classes you take may focus on nursing theory and background information, hands-on experience may be one of the most important aspects of your education. Where you get your clinical experience depends on which career path you choose. In a nurse practitioner program, for example, you may work in a clinic or hospital. Nursing education students may get their experience in an undergraduate nursing program. Nursing administration students can get the practical work they need in almost any health care setting.
There are many scholarships, grants, and loan repayment programs available throughout Florida. Since Florida is such a large state, it's important to look extensively for opportunities in your area so you can apply early and often. The NURSE Corps Scholarship Program is an example of a nationally-available scholarship and loan repayment program. You must simply be willing to work in an at-need area. The Florida Nurses Association funds dozens of scholarships each academic year, as does Baptist Health South Florida. There may be school-specific options to consider, like the FAU Christine E. Lynn College of Nursing Professional Scholarship.
The Florida Board of Nursing has fairly strict licensing regulations in place for those who want to become advanced practice registered nurses. This includes nurse practitioners, nurse midwives, nurse anesthetists, and clinical nurse specialists.
Though the job outlook in Florida is not as promising as it is in other parts of the country, job growth is still fairly promising. Nursing is a diverse and growing field with many options for hard-working professionals. No matter which nursing specialty you're interested in, an MSN may increase your professional potential. Contact the schools you see on our site that offer RN-to-MSN programs in Florida to begin the process of choosing the school that will work best for you.
Florida Direct Entry MSN
Maybe your first degree turned out to be not quite as profitable as you'd hoped, or maybe you just realized that it wasn't the career path for you. Whatever brought you to this point, if you're now considering a career in nursing, you have several options. One of the benefits of starting a nursing career is that you don't have to take a step back on your educational path or spend tons of time earning your degree. In response for the call to train more nurses in less time, including those from another career field, many Florida nursing schools offer accelerated or direct entry Master's programs.
Direct entry MSN programs in Florida combine Bachelor's-level nursing education and Master's-level nursing education to provide you with a range of career opportunities. To learn more about program specifics, contact the schools on this page for more information.
The first part of your nursing program may put you through a range of undergraduate nursing courses. These classes are required for RN licensure in Florida. In addition, many schools specifically schedule these courses so you can test for your RN license and get work experience while completing your MSN classes. Some of the courses you may take at this stage of your education include Basics of Nursing Care, Nursing Care for Childbearing Families, Pharmacology and Pathophysiology, and Ethics in Nursing Care.
While completing your lower-level classes, you will likely need to choose a nursing concentration for your MSN courses. The concentrations available vary between colleges, but you may be able to choose from fields like nurse education, nurse administration, nurse practitioner, and nurse midwifery. In specialties like nurse practitioner, nurse midwifery, and nurse anesthesia, you may complete over 700 hours of clinical experience in this part of your degree. In other specialties, your clinical requirements may be considerably less.
Master's degree courses can deepen your understanding of the ethical issues in nursing, how to provide evidence-based care, and what nurses contribute to the field of health care. Courses at this level include Nursing Teaching Strategies, Evidence-Based Practice, Nursing Leadership, and Nursing Informatics.
Financial aid may be a significant part of preparing for your college education, particularly if you are still carrying debt from your first Bachelor's degree. However, there are quite a few options for financial aid for nursing students. Florida has a significant nursing shortage, motivating local organizations to support advanced nursing students. The Florida Nurses Association funds dozens of scholarships, including the Ruth Finamore Scholarship Fund, the Great 100 Nursing Scholarship, and the Edna Hicks Fund Scholarship. The Florida Health Care Association provides the Bruce Taylor Scholarship and the Career Climb Scholarship. At Baptist Health South Florida, there are lots of programs for student nurses. This employer has an RN residency program and a professional RN advancement program.
Job growth rates vary across advanced nursing professions, so you may want to learn more about expected job growth in Florida before settling on a career choice. In general, all advanced nursing professions are expected to grow faster than average when compared to other professions. Typically speaking, salary ranges for Florida nurses are fairly close to nationally reported salaries.
The Florida Board of Nursing will oversee your career and licensing throughout the course of your time as a nurse. You will need a registered nursing license to apply for any advanced license. They administer licenses for Clinical Nurse Specialists and Advanced Registered Nurse Practitioners.
If you want to reach as many people as possible and start a career in one of the most stable industries in the state of Florida, nursing can be a great career move for you. The nursing industry relies on lots of people to advance health care, including researchers, practitioners, and educators. With an MSN, you can take on several different roles within nursing, including those noted above.
Florida CRNA Programs
As a registered nurse, you have likely seen hundreds or even thousands of patients undergo anesthesia and come out of it safely. In fact, many medical professionals and laypeople take the safety of anesthesia for granted. However, according to the American Association of Nurse Anesthetists, anesthesia is almost 50 times safer now than it was just 30 years ago. The rise of anesthesia professionals, including nurse anesthetists, is a big factor in the safety of pain management. If you're looking for a way to take your nursing career to the next level in Florida, consider becoming a Certified Registered Nurse Anesthetist. You can contact CRNA schools in Florida directly from our site to get started.
Nurse anesthesia is one of the most specialized career paths in nursing. The Florida Association of Nurse Anesthetists notes that nurse anesthetists must meet stringent continuing education requirements, become educated in a wide variety of patient care protocols, and take on an active role in patient education. This career path requires a Master's degree in nurse anesthesia. If you have a Bachelor's degree in nursing, plenty of experience in the nursing field, and a desire to serve patients in a very important specialty, it's time to contact CRNA programs in Florida and get started today.
Admissions and Curriculum for CRNA Programs in Florida
The first step to beginning a career in nurse anesthesia is getting accepted to a Florida CRNA program. They do require proof of a BSN, during which you must have earned at least a 3.0 GPA. A higher GPA, relevant courses in anesthesiology, or graduate-level coursework may make you a more appealing candidate to CRNA programs. You must also have relevant work experience in an acute care, emergency room, or trauma care setting. Getting letters of recommendation from coworkers and supervisors may strengthen your position as a CRNA applicant.
The curriculum for CRNA programs in Florida is based around providing proper patient education, pre-surgical care, anesthetic care, and perioperative care. When you begin your education, you may take courses that teach you about human anatomy, pain relief pharmacology, and this field in general. Commonly required courses include Human Anatomy, Systems and Integrative Physiology, and Pharmacology of Anesthesia Practice. Once you've established a core knowledge base, you may explore more advanced courses like Clinical Residency in Nurse Anesthesia, Advanced Principles of Anesthesia Practice, Pathophysiology Related to Anesthesia Practice, and Specialty Fellowship in Anesthesia. In total, these courses may take between two and three years. This program tends to require between 45 and 55 credits in Florida.
Clinical work is at the core of this degree program. You may begin by watching licensed CRNAs and anesthesiologists perform procedures before moving on to playing a role in procedures. Florida schools require you to participate in at least 550 anesthesia procedures before you can graduate.
Upon getting accepted to a nurse anesthetist program in Florida, you may begin the search for financial aid options. There may be loan repayment options if you're willing to work in a rural area after graduation. There are also grant and scholarship options. The Florida Nurses Foundation, which is part of the Florida Nurses Association, offers several graduate-level scholarships. If you work for Northside Hospital, you may be able to apply for graduate nursing scholarships. Another excellent resource is the Florida Health Care Association.
Working as a Nurse Anesthetist in Florida
After going through the hard work and long study hours to become a nurse anesthetist, it's time to go through the final step of the process: getting your Certified Registered Nurse Anesthetist license. This involves going through the Florida Board of Nursing, through which you should already have your registered nursing license. They require you to get certified by the National Board of Certification & Recertification in Nurse Anesthesia. You may become certified after completing a thorough exam in nurse anesthesia, pharmacology, and physiology. From there, you can apply for your license through the Florida Board of Nursing and start working as a CRNA.
The job outlook for nurse anesthetists is strong all over the country, but it is particularly robust in Florida. Salaries for CRNAs vary widely in Florida, as is the case in much of the country. If you work particularly well with a certain population or with a specific type of anesthesia, you may be able to command a higher salary. In addition, your salary potential may increase each year as you gain experience and seniority at your place of employment.
Getting into nurse anesthesia can bring you great career satisfaction if you want to spend more time with patients and contribute to higher care standards throughout Florida. In addition, your high level of education may offer lots of value to your employer.
Is it time for you to make a change in your nursing career? If so, you can contact CRNA schools in Florida to learn more about this exciting opportunity.
Forensic Nursing in Florida
Nurses are excellent advocates, which is why they've been successful in bringing attention to many healthcare problems that have received little support in the past. Nurses with graduate-level training in forensic science and criminal justice have one foot in healthcare and one foot in criminal justice. As a result, they can effectively meet the needs of victims while still sticking to the strict standards and procedures that must be maintained in the legal system. If you have ever thought about earning a forensic nurse degree and working with groups like the Florida Council Against Sexual Violence, forensic nursing programs in Florida can help you get started.
Master's Degree Programs in Forensic Nursing in Florida
Forensic nursing is an extremely diverse, evidence-based, and ever-evolving specialty in nursing. That is why programs in this area tend to be quite competitive. Making a mistake as a forensic nurse can lead to dismissed cases, victim traumatization, or other serious consequences. The training you get at the Master's degree level should cover every aspect of forensic nursing and make you feel confident about your ability to work within the Florida legal system.
Over the course of two years, you may build on your Bachelor's-level education with approximately 30 credits of forensic nursing classes. Some of the classes you may take as a graduate student include:
Crisis Theory in Forensic Nursing
Evidence-Based Practice in Nursing
Forensic Methodologies
Nursing Research
Healthcare Policy
Population Interventions
Theory Development in Nursing
Population Health Nursing
Clinical experience is also required. No matter how much nursing experience you have, becoming certified in this area means working with an entirely new population of patients that have an entirely different set of needs and expectations. You should complete clinical rotations in a variety of Florida settings to work with victims of domestic violence, violent crime, and sexual assault.
Upon completing your education, you may start looking into certification options. Some types of certification require work experience, so you may work as a forensic nurse for a while before becoming certified. The Commission for Forensic Nursing Certification gives you the chance to apply for Sexual Assault Nurse Examiner certification or Advanced Forensic Nurse certification. If you complete a program with coursework in legal nurse consultation, you may apply for Legal Nurse Consultant Certification through the American Association of Legal Nurse Consultants.
The Role of Forensic Nurses in Florida
After you graduate, you may use your skills in a variety of forensic nursing in Florida settings. Many of the jobs available are for Sexual Assault Nurse Examiners, since facilities prefer to have one on call at all times to respond to emergencies. The Victim Service Center of Central Florida is a Certified Rape Crisis Center, so victims need to receive evidence-based care that follows procedural guidelines.
The Centerstone Rape Crisis Center works with the Sexual Assault Response Team of many Florida counties, maximizing residents' access to care. If you want to work on crime scenes or in crime labs, you may look for positions at the city or county level. Forensic nurses in this position may provide care to patients and collect evidence or they may unobtrusively collect evidence while other healthcare practitioners work with patients.
Forensic nursing schools in Florida are ready to help students like you find the right path for your career.
Discover how to become a forensic nurse by requesting information from the schools listed.
Florida Clinical Nurse Leader Degrees
When you look at the large state of Florida, you quickly see how imperative good health care is. Florida is home to one of the country's fastest growing aging populations, a demographic that requires frequent and specialized care. Furthermore, Florida has millions of tourists that may need emergent or urgent care when visiting. Studying to become a nurse leader means understanding the needs of all of these patients.
Working as a nurse leader means taking on challenging roles in a variety of health care settings. A growing demand for nurse leaders is being found in Florida prisons (News Press, 2015). After losing a contract with its prior care provider, the prison system of Florida is relying on experienced nurses who are sensitive to the care needs of captive patients and able to work safely in this setting.
Throughout Florida, the overall demand for nurses is skyrocketing (Naples News). Taking on a leadership role allows you to oversee the work of new nurses, serve as a mentor to newly licensed nurses, and recruit strong nursing staff members to your facility.
Earning a graduate degree in nurse leadership is one way to expand your scope of practice and address the growing needs of this industry. Check out different education options by contacting clinical nurse leadership graduate programs in Florida.
How Can I Become a Clinical Nurse Leader in Florida?
To effectively serve as a nurse leader in any health care setting, you have to be highly trained and educated in various aspects of health care. The courses listed below help you develop your leadership abilities while helping you meet your required 32 credit hours:
Theoretical Constructs for Nursing Sciences
Clinical Leadership and Management
Effecting Change in Health Quality and Safety
Health Policy, Politics, and Power
Health Promotion and Planning
Methods of Research
You may find that many clinical nurse leadership graduate programs are offered online. This is due to the fact that many nursing students at this level maintain full-time employment while earning a Master's degree. However, be ready to meet the clinical and practicum requirements of your degree program at a local hospital, clinic, or nursing home.
Studying nurse leadership and working as a nurse leader requires you to keep a valid nursing license. The Florida Board of Nursing mandates license renewal on a biannual basis. The date by which you must renew your license is decided by which licensing group you are part of. During each two-year cycle, you must complete 24 hours of continuing education.
Clinical Nurse Leader licensure is overseen by the AACN, which requires a passing score on the CNL exam. Licenses are renewed every five years, during which time you must earn 50 hours of continuing education.
What Does a Clinical Nurse Leader Do?
The more time you spend in a clinical nurse leadership graduate program, the more you will come to understand the multifaceted nature of this credential. While the title Clinical Nurse Leader may make it sound as if management is your main job, this credential is first and foremost a clinical one.
This means that you should still spend the majority of your work hours working with patients. The AACN notes that nurse leaders must design, coordinate, and evaluate the care provided to patients. There is also a research aspect to this specialty, since you must be able to analyze data and make policy decisions based on the data you collect. Clinical Nurse Leaders are accountable for the care process and take necessary steps to improve outcomes.
Becoming active in a group like the Florida Organization of Nurse Executives allows you to become involved with legislative matters, understand finance issues in nurse leadership, continue your education, and contribute to the growing body of nursing research.
Many other health care programs and associations understand the importance of nurse leadership. The FHCA Nurse Leadership Program is an annual event that takes place in Florida every summer. In addition to providing continuing education hours, it encourages the development of new nurse leaders and emphasizes the importance of ongoing training and education in the specialty.
If you feel like you would make a strong leader, do not underestimate the influence you could have on the nursing industry of Florida. If you want to be a role model for Florida nursing professionals and improve outcomes for patients, request information from nursing leadership graduate programs in Florida.
Florida Research Nursing Graduate Programs
Since you already work in the field of nursing, you likely know a lot about what is currently happening in the health care industry. It is going through enormous growth, leading to significant overhauls in standards and procedures. As a result, health care organizations, employers, and licensing agencies are looking for ways to save time, save money, and improve quality of care. As a nurse, you may have the background knowledge and experience needed to research solutions to these problems.
In Florida, nurse researchers are responsible for many developments and protocol decisions. Florida has a very large elderly population, which increases health care expenses for the state substantially. Nurse researchers look for ways to get people the care they need without increasing costs for patients or care providers. For example, a recent study analyzed markup rates at hospitals throughout Florida.
If you want to take the next step in your career and use your nursing knowledge in an academic setting, use our list of schools to contact research nursing graduate programs in Florida.
Florida Graduate Degree Programs in Nursing Research
Before you begin the process of applying to graduate programs in nursing research, it is important to make sure that you meet the admissions requirements for this type of degree program. A Bachelor's degree in nursing is required, as this degree builds a foundation for nursing research. You also want to look at work experience requirements. Most schools require at least one year of full-time nursing experience, while others require more experience or experience in a specific specialty.
The curriculum for your degree should lay out the entire research process, from designing a study and getting approval for it to conducting research and analyzing the results. On top of this, you look specifically at the goals of nursing research. By looking at the industry as a whole, you can find out what the biggest problems are in the nursing industry and what researchers intend to do about these problems.
Over the course of two to three years, you should complete at least 30 credits at the graduate level. Some of the classes you may take include Health Care Project Management, Institutional Review Board in Human Research, Research Management, Contemporary Research Topics, and Responsible Conduct of Research.
Throughout your education, plan on spending quite a bit of time in labs and in academic settings to gain practical experience. Schools in Florida require hundreds of hours of experience. Early in your education, you may simply observe and learn from experienced researchers. As you near graduation, you may come up with your own research concepts and play a critical role in studies.
The Role of Clinical Nurse Researchers in Florida
Through your clinical research work as a student, you may start to learn about the different work opportunities that are available to clinical researchers. Many health care settings employ nurse researchers—one example is Baptist Health South Florida. Their nurse research department looks at the clinical practice habits of nurses and uncovers ways to make nurses more efficient, safer, and less prone to errors.
The income you earn as a research nurse may depend on how much experience you have and how big of a role you play in different clinical studies.
Health care is changing, so now is the time to implement protocols and procedures that make it easier for health care providers to do their jobs. If you are ready to change the world of nursing, request information from nurse research graduate programs in Florida.
Florida Certified Nurse Midwife Programs
Midwives have been an essential part of the birthing process for centuries, but it wasn't until the 20th century that the profession received a training program at a university. The creation of nurse-midwifery programs in colleges around the country allowed the nursing specialty to grow and improve health care services for women, particularly in rural and inner-city areas. The skills you'll learn in a nurse-midwife program can prepare you to take part in every facet of perinatal care from prenatal visits to delivery and postpartum care.
If you are interested in becoming a Nurse Midwife, contact the schools listed for program details.
Nursing specialties like nurse practitioners, nurse-midwives, and nurse anesthetists represent advanced nursing careers where nurses take on many of the responsibilities normally earmarked for doctors. The nursing profession in Florida has seen an interesting conversation develop regarding the ability of nurse practitioners to prescribe medication. As nursing specialties grow in their importance, it's possible future certified nurse-midwives will see discussions on ever-expanding roles and responsibilities.
As an example of the varied areas of care that are open to midwives, St. Petersburg-area All Children's Hospital reveals women don't even have to be pregnant to benefit from the care a nurse midwife provides. Nurse midwives also help women with annual exams, family planning, and treatment of gynecological issues like urinary tract infections.
As a knowledgeable addition to any medical practice, nurse midwives are an indispensable member of a woman's health care team. If you're interested in advancing your nursing career in Florida by studying in a specialty like nurse midwifery, you'll want to check out the educational opportunities on this page to learn more about your options.
Becoming a Certified Nurse Midwife in Florida
Studying in a nurse-midwifery program in Florida will prepare you for work in collaboration with OB/GYN doctors for routine perinatal care, as well as with women in high-risk pregnancies. Traditionally, nurse-midwife programs are graduate degrees, and applicants must already possess a nursing degree and be a registered nurse to study in the program.
As you investigate various programs for your master's degree, you'll want to confirm the program is accredited by the American College of Nurse-Midwives (ACNIM). This certification allows you to sit for the American Midwifery Certification Board Examination.
The average length of your master's degree program will be around two years, and you'll take classes like Business of Midwifery, Reproductive Anatomy and Physiology, and Nutrition for the Childbearing Year. Depending on the program you choose, you'll participate in a practicum or clinical study that may require on-call duties in an appropriate health care setting.
As you investigate different programs, you'll want to look at the application requirements since some may require work experience in a nursing setting while others may only require current status as a registered nurse.
To finance your education, you'll want to explore a variety of avenues including loans and scholarships from the government's Health Resources and Services Administration. Grants from the Florida Nurses Association are another option for funding, and you'll want to think about membership in this and other professional organizations as you complete your degree and become certified. Florida's Board of Nursing also provides an extensive list of valuable resources on its site where you may find opportunities for financial assistance, as well as memberships in state and national nursing associations.
Working as a Certified Nurse Midwife in Florida
Recent figures from the government's Bureau of Labor Statistics (BLS) reveal a positive job outlook for nurse-midwives across the nation. Further, the BLS lists Florida as one of the top five states in the nation for available positions.
Results of a recent study by the American College of Nurse-Midwives suggests women benefit greatly from care from certified nurse-midwives during all stages of pregnancy, childbirth, and beyond. A nurse-midwife may help reduce infant mortality rates and decrease the risk of needing a cesarean section. The study also suggested women who received care from a nurse-midwife experienced higher satisfaction with care.
As a nurse-midwife, you'll provide an essential service for women, and you'll also enjoy a stable salary. The process of giving birth, as well as receiving treatment for various medical conditions is easier when a woman can rely upon a skilled nurse-midwife to offer medical support. If you're a nurse and interested in advancing your career while working in an industry that's experiencing incredible growth, you'll want to investigate your options in a nurse-midwifery program in Florida. Contact the schools on this page for more information on program specifics and admissions requirements.
Florida Clinical Nurse Specialist Programs
In the field of nursing, there are many ways that you can further your education, serve your patients more thoroughly, and make the most of your career potential. If you've worked as a registered nurse, you likely know something about different nursing specialties and which fields interest you. This knowledge can help you decide which route to pursue as a clinical nurse specialist (CNS).
There are several different types of CNS programs in Florida, so be sure to request information from those that interest you in order make a well informed decision.
Clinical nurse specialists fill some of the most crucial roles in Florida's health care industry. Infection Control Today reports that clinical nurse specialists use their advanced knowledge to solve important health care problems, including the spread of infection and the accidental exposure of nurses to hazardous drugs.
If you are ready to use your nursing experience and education to change the field of health care as a whole, discover more about clinical nurse specialist programs in Florida by contacting the schools listed below.
Becoming a Clinical Nurse Specialist in Florida
As is the case in any nursing specialty, you must have the right education to become licensed and start working independently. Clinical nurse specialists have fairly stringent education requirements. Before you begin your Master's degree in nursing, you must have a Bachelor's degree in nursing and at least one year of experience in the field of nursing. While earning your undergraduate degree, you should have maintained at least a 3.0 GPA.
CNS programs tend to last between two and three years, as you must earn 30 to 40 credits in advanced nursing courses. There are some part-time programs for those who plan on working full-time while earning their degree.
In the first part of your education, you may build on your undergraduate-level nursing education and strengthen your overall clinical nursing skills. Courses that may be included in your first semesters of school include Pathophysiology Across the Lifespan, Applied Statistics for Evidence-Based Nursing, and Health Promotion in Different Populations. Other core courses include Advanced Pharmacology, Health Care Outcomes, and Research for Evidence-Based Practice.
From there, you may start delving into more advanced nursing topics. Courses that you may take as a high-level nursing student include Diagnostic Physical Exams Across the Lifespan, Differential Diagnosis, Management of Adult Acute Care, Finance and Economics in Health Care, and Role Implementation for Clinical Nurse Specialists.
Once you have been accepted to a graduate program in nursing, you can start exploring the variety of scholarship programs in Florida. The Florida Nurses Association funds numerous scholarships every year, including some that are specifically intended for CNS students.
Local employers, including Baptist Health System, award scholarships to nurses who are planning on staying in the community after graduation. On a national level, consider applying for the NURSE Corps Scholarship Program.
Working as a Clinical Nurse Specialist in Florida
On a national level, clinical nurse specialist certification goes through the American Nurses Credentialing Center. Once you have passed their rigorous exam and completed the application process, you can apply for an advanced practice license through the Florida Board of Nursing.
Find out how you can use your nursing knowledge in a new and exciting way. Reach out to clinical nurse specialist programs in Florida today for program details.
Florida Public Health Graduate Programs
Every part of the nursing industry is important, and every nursing professional contributes to Florida's overall health. However, you may be ready for the next step in your career. By studying public health, you can learn more about how to move from treating individual patients to improving health and wellness in the state of Florida as a whole.
The importance of public health in Florida cannot be ignored. The Florida Public Health Association is always examining new research and looking at Florida health care statistics to find areas of weakness in nursing. They use this information to change standards, lobby for health care in legislation, and improve patient outcomes across the state.
Contact public health nursing graduate programs in Florida to find out how your experience may make you a great public health nurse.
Master's Degree Programs in Public Health Nursing in Florida
Public health is a fairly large field, which is why you need an advanced graduate degree to practice in this field. By the time you graduate from a public health nursing program, you should be able to meet the learning outcomes of the program and meet the expectations of employers across the state. Your education should show you how to allay public health fears and concerns, educate groups and individuals on preventative health care measures, and improve awareness throughout the community via the media and other venues.
With a Bachelor's degree in nursing and at least one year of nursing experience, you may be ready to tackle the challenges of a public health nursing degree. As is the case with most graduate nursing programs, this degree requires the completion of at least 30 credits. Exact credit requirements vary between schools. You may be able to graduate in two to three years if you attend school full-time.
The courses you take should advance your knowledge of nursing techniques and skills while building up an entirely new understanding of public health expectations and protocols. The curriculum at your school may include classes like Public Health Nursing Leadership and Management, Program Development and Evaluation in Health Care, Applications of Research to Practice, Environmental Health, and Public Health Nursing Interventions. While completing the required courses, you should also gain hundreds of hours of clinical experience at local health care agencies and health care providers.
The Role of Public Health Nurses in Florida
Given how rapidly the field of nursing is growing in Florida, it should come as no surprise that the state's need for nurses in all specialties is increasing. The duties you take on as a public health nurse may vary from day to day, as this field is highly dependent on current health crises and public concerns. For example, in mid-2015, Florida saw a mild outbreak of a flesh-eating bacteria infection. The media overreacted to this threat and published incorrect information. Public health nurses were responsible for relaying accurate information to citizens and minimizing panic.
Florida's health needs are expected to change in coming years as the population continues to age. You can help the state transition by reaching out to public health nursing programs in Florida for more information.
Graduate Nursing Programs in Healthcare Policy in Florida
The future of healthcare is dependent on the collaboration of professionals with different types of experience and areas of knowledge. With front-line nursing experience, you have insight that can be extremely valuable to legislators and politicians.
If you want to use that experience to improve the state of nursing, studying healthcare policy may be the next step in your career.
Looking at the 2015 legislative session is an excellent way to understand how nurses impact healthcare policy. Nurse advocates and policy experts have worked hard to allow nurse practitioners to use the Baker Act, which allows for the involuntary medical examination of mentally ill patients who cannot provide consent (Tallahassee Democrat).
Other proposed bills have the long-term goals of reducing suicide rates throughout Florida and improving care by changing nursing standards.
A Master's degree in healthcare policy brings together an understanding of the legal world and advanced nursing abilities. Putting these two fields together allows you to provide trusted, practical, and evidence-based recommendations concerning legislation.
Are you ready to use your voice to make healthcare in Florida better? Find out how you can get started by contacting schools below and learning about admissions requirements.
Master's Degree Programs in Healthcare Policy in Florida
At the graduate degree level, you may study health policy by earning a Master's in Public Health. This is an extremely rigorous degree, so credit requirements tend to be more demanding than they are in other nursing graduate degree programs.
Florida schools require an average of 42 credits for an MPH. You may address the credit requirements of your school by enrolling in these and other courses:
Principles of Health Policy and Management
Social and Behavioral Sciences Applied to Health
Environmental and Occupational Health
Health Policy and Politics
Public Health Law and Ethics
Health Data, Information, and Decision Making
Comparative Health Insurance Systems
On top of attending traditional classroom courses, you should anticipate completing numerous practical experience courses. Supervised field experience and internships give you the chance to find out what it's like to work in the policy sector and what skills you need to improve before beginning your career. Field experience is absolutely crucial in this specialty, since working in healthcare policy is an entirely different experience from working in nursing.
A valid registered nursing license is required throughout your education. The Florida Board of Nursing requires you to complete 24 hours of continuing education to renew your license every two years. There are three license renewal groups, so keep an eye out for renewal notices.
How Do Nurses Impact Healthcare Policy in Florida?
You could influence healthcare policy in myriad ways, depending on the agencies you work for, the causes you feel passionately about, and changes in the health industry throughout your career. Currently, mental health is a big part of health legislation in Florida. Legislators are looking at policies that improve access to services, increase funding sources, and create treatment-based courts (News 4 Jax).
Collaborating with organizations and associations may give you a greater platform for the policies you support. The Florida Healthcare Association is heavily involved in legislation. You may take input from healthcare workers to create and support policies that improve life for healthcare specialists, patients, and other affected groups.
If you feel strongly about healthcare policy and you have a knack for understanding legal language, this is a specialty where you can really use your nursing experience to improve the entire nursing industry.
Take your career to the next level and take a look at our list of programs to find the right Master's in healthcare policy in Florida for you.
Hospice Nursing in Florida
As a nurse, you bear witness to some of the most difficult times of people's lives. In the case of hospice nursing, you may help patients prepare for death while providing families with emotional support. Hospice nursing differs from many other specialties in that it does not focus on curing patients' diseases and illnesses. Although some patients do opt to receive medical interventions and treatments, many simply use pain relief as nature takes its course.
Your role as a hospice nurse is to respect a patient's wishes and find ways to honor those requests. This may include changing medications to make sure the patient does not experience pain, helping patients get the treats and indulgences they want as they enjoy their final days of life, and making it possible for patients to spend time with family before they go.
Hospice is an extremely important part of Florida healthcare. Through groups like the Florida Hospice and Palliative Care Association, care providers and patients come together to improve the field of hospice and advocate for patients. As a professional, you may attend training events on topics like advanced directives, clinical care requirements, non-clinical patient care, and family caregiver support.
Explore options in hospice certification by contacting Florida hospice nursing schools.
Master's Degree Programs in Hospice/Palliative Care Nursing in Florida
To pursue hospice nurse certification, you need advanced training and plenty of experience. Since this nursing specialty differs from most other areas of nursing, it's important to learn plenty about the ethics, procedures, and standards of care in hospice. If you have a Bachelor's degree in nursing or another field, you may be able to expand your scope of practice with a Master's degree in nursing.
You can select a Florida program that prepares you for licensure as a clinical nurse specialist or nurse practitioner. You must also choose a broad population to work with, such as adult patients, children, elderly patients, or families. At this stage of your education, you complete at least 500 hours of clinical work.
Once your core area of study is complete, you can add to your degree with coursework in hospice nursing. Coursework at this level should address care optimization for hospice patients, health systems in hospice care, pharmacological pain relief, and family support, amongst other topics.
Courses in Hospice and Palliative Nursing
Family Caregiving in Aging and Chronic Illness
Geriatric Interdisciplinary Team Training
Perspectives on Death and Dying
Oncology Nursing Concepts
Counseling for the Terminally Ill
End of Life Care for Dementia Patients
Hospice nurse education requirements also cover clinical rotations. On top of your 500 or more hours for a Master's degree, you may spend up to 500 hours working with hospice patients.
Scholarships can make a Master's degree much more affordable. The Hospice & Palliative Nurses Foundation awards $2000 to selected students each year. The PruittCares Foundation Scholarship is open to Florida hospice nursing students.
The Role of Hospice/Palliative Care Nurses in Florida
Before applying for hospice nursing certification, Florida requires you to get an advanced practice license. The Florida Board of Nursing oversees licensing of nurse practitioners and clinical nurse specialists. You may apply for the role of Advanced Certified Hospice and Palliative Nurse after completing 500 hours of hospice nursing in one year or 1,000 hours in two years. This goes through the Hospice & Palliative Credentialing Center.
It takes time and experience to get accustomed to your place in hospice nursing. Many patients receive constant care, which means that you may find yourself working nights, weekends, and holidays. Although your focus is your patient, it is also your responsibility to help family members, who may be dealing with grief, confusion, and anger. On top of providing medical services, you may offer emotional support, give referrals to community services, and help patients find peace.
In Florida, there are dozens of hospice organizations. Large institutions include Haven Hospice, Suncoast Hospice, and Community Hospice of Northeast Florida.
Are you ready to use your nursing experience to earn palliative care nursing certification?
Get more information on this process and training requirements by reaching out to Florida nursing schools today.