Connecticut Nurse Practitioner Programs
There are lots of benefits to becoming a nurse practitioner in Connecticut. Nurse practitioners, who offer primary care to patients of all ages, make up a significant part of the health care community of Connecticut. If you've enjoyed being a registered nurse for the last year or more and you're looking for a way to have a bigger impact on your patients' lives, you may want to look into nurse practitioner programs in Connecticut.
Connecticut can be an excellent place for aspiring nurse practitioners to complete their education. In 2014, according to Medscape, Connecticut became the 18th state in the country to give nurse practitioners full scope of practice rights. The CT Mirror notes that this permits nurse practitioners to see patients independently and make care decisions without the oversight of medical doctors.
This has led to a great increase in demand for nurse practitioners across the state. The Connecticut Department of Labor lists nurse practitioners on its list of hot jobs through 2022. This is due in part to the severe doctor shortage in Connecticut. The CT Post notes that this physician shortage has put many health care centers in the difficult position of turning away patients. As a nurse practitioner, you can fill the needs that are unmet by this shortage.
Becoming a nurse practitioner requires dedication, lots of study, and hard work. Learn more about nurse practitioner schools in Connecticut by requesting program information to get started.
<!- mfunc feat_school ->
Featured Programs:
Sponsored School(s)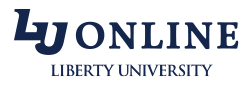 <!- /mfunc feat_school ->
Nurse Practitioner Program Curriculum in Connecticut
To reach your goal of becoming a nurse practitioner, you have to get experience and training in a variety of areas. Master's degree programs in nursing can provide you with the theoretical training and the hands-on experience you need to thrive in this field. MSN programs tend to require between 30 and 50 graduate-level credits, although you may complete more courses if you specialize in caring for a specific population. Clinical experience is a prominent part of this degree. You may spent over 600 hours in different clinical settings and learning how to care for different types of patients.
As a beginning MSN student, you may take core classes like Advanced Pathophysiology, Advanced Health Assessment, Health Promotion & Advocacy, and Biostatistics. From there, you may start taking courses that specifically relate to your work as a nurse practitioner. Commonly required courses include Pediatric Assessment, Common Problems in Primary Care, Complex Problems in Primary Care, and Primary Care of the Child & Family.
Attending a Master's degree program in nursing may give you the opportunity to apply for many different nursing grants and scholarships. The Connecticut Nurses Foundation awards, in total, more than $13,000 in scholarships each academic year. Through the Connecticut League for Nursing, you may fill out applications for several types of financial aid. Consider also joining the Connecticut Student Nurses Association.
Working as a Nurse Practitioner in Connecticut
Connecticut may offer nurse practitioners a great job outlook. From 2012 to 2022, O*Net anticipates a 29 percent increase in job openings for Connecticut nurse practitioners. This is expected to lead to over 100 new job openings per year (O*Net, 2012).
Salaries for NPs in Connecticut tend to be on par with nationally-reported salaries. O*Net reports an average salary of $93,400 per year, with the top 10 percent of earners making more than $126,200 per year.
As a nurse practitioner, your career is guided by the principles of the Board of Examiners for Nursing. In addition to maintaining a valid RN license, you must pass a nurse practitioner certification exam and apply for advanced licensure.
Nurse practitioners are some of the most in-demand nursing professionals in all of Connecticut. You can take advantage of all this field has to offer by contacting Connecticut nurse practitioner schools to begin.