Arkansas Nurse Practitioner Programs
As health care continues to evolve around the country, many nursing professions are in higher demand than they've ever been. This is true for nurse practitioners, who provide care to patients across the lifespan and use their patient care experience to make health care more pleasant for patients. You may enjoy quite a few benefits if you decide to go this route, including increased autonomy and impact. Contact Nurse Practitioner schools in Arkansas directly from our site to learn more.
Discover Arkansas has promising news for nurse practitioners in this state. They expect demand for NPs to increase significantly for several years to come, reinforcing the wisdom of choosing this nursing specialty.
Medical centers around Arkansas are expanding patient access, and as a result, they need more care providers. The Courier Online reports that Saint Mary's Regional Health System is increasing their hiring efforts to keep up with patient demand. Nurse practitioners are in particularly high demand in this state due to the doctor shortage. USA Today reports that the shortage of doctors is particularly severe in Arkansas, where there are only 169 doctors per 100,000 people. Since nurse practitioners can offer many of the same services as doctors, their skills are needed in many places.
If you're considering earning an MSN and becoming a nurse practitioner, learn more about what it takes to work as an NP in Arkansas. You can use our school listings to reach out to nearby NP schools in Arkansas to get program details.
<!- mfunc feat_school ->
Featured Programs:
Sponsored School(s)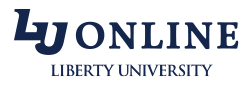 <!- /mfunc feat_school ->
Nurse Practitioner Program Curriculum in Arkansas
Nurse practitioner programs in Arkansas are rigorous educational plans that require you to advance your skills in patient care, diagnosis, treatment, and communication. Because of the advanced requirements of this degree, you may need to complete at least one to three years of RN experience before applying for acceptance to a program. Many schools also look at the GPA you earned during your BSN degree; typically, programs require a GPA of at least 3.0.
You may complete 30 to 40 credits of coursework to earn an MSN with a focus in nurse practitioner care. These credits are heavily based in practical care, since most Arkansas programs include 600 or more clinical hours. The first part of your curriculum may include courses like Research for Evidence Based Practice, Health Policy and Economics, and Theoretical Bases of Nursing. Courses that specifically address your role as a nurse practitioner include Advanced Health Assessment, Advanced Pharmacology, and Advanced Pathophysiology. High-level courses, like Primary Care of Adults, Primary Care of Children, and Primary Care of Older Adults may make up the bulk of the second half of your program.
Nursing scholarships aren't just available for undergraduate students. In fact, there are quite a few scholarship options for MSN students. The Arkansas Nurses Association awards multiple scholarships during each academic year. Many employers offer scholarships as well. The Conway Regional Health System has a robust scholarship program for nursing students.
Working as a Nurse Practitioner in Arkansas
The Arkansas State Board of Nursing is your licensing resource once you complete your nurse practitioner degree. Per the Nurse Practice Act, you must apply for an advanced license before working as a nurse practitioner. You may need to fill out additional paperwork if you want prescriptive authority, which is required by many employers.
As a licensed nurse practitioner, you may be able to take advantage of a solid job outlook in this field. O*Net anticipates a 31 percent increase in nurse practitioner jobs from 2012 to 2022. Their estimates also show that nurse practitioners may earn a variety of salaries during their careers. The average salary earned by an Arkansas nurse practitioner is $89,500 per year (O*Net, 2013).
The demand for nurse practitioners may continue to grow as more and more Arkansas residents get health insurance. Contribute to the strengthening of health care in your community by contacting local NP schools today.