Arizona Nurse Practitioner Programs
The field of nursing is large and multifaceted. Not only can this lead to a number of job openings around Arizona, it has created many advanced nursing specialties that require the services of highly-trained personnel. If you have used your Bachelor's degree in nursing to start a career as a registered nurse and you're ready to further your career in this field, you may want to consider becoming a nurse practitioner in Arizona. Pursuing a degree in this field may permit you to take a more prominent role in direct care and reach patients of varying ages and medical needs. Reach out to the NP programs in Arizona that you find on our site to learn more.
<!- mfunc feat_school ->
Featured Programs:
Sponsored School(s)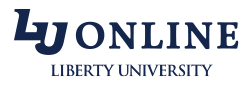 <!- /mfunc feat_school ->
There are many benefits to beginning your nurse practitioner career in Arizona. The Daily Wildcat highlights the fact that Arizona nursing schools have received national recognition for the quality of their instruction. In addition, becoming an NP may put you in a position to work as a nursing leader. KNAU notes that nurses around the state are learning how to interact with patients in a kind, firm manner, meanwhile improving healthcare in the state.
Quite possibly, the most popular reason to go into this specialty is the growing demand for NPs in Arizona. Investor's Business Daily notes that the wide range of services offered by NPs make them an economical choice for many health care employers. This is particularly true in rural Arizona, where health care centers lack the practitioner coverage they need to run properly.
Nurse Practitioner Program Curriculum in Arizona
As you prepare to apply for nurse practitioner programs in Arizona, you may want to look into admissions requirements to ensure that you're a good fit for this type of program. You need a Bachelor's degree from an accredited nursing school, unless you are applying for admission to an RN-to-MSN program, in which case you just need an Associate's degree in nursing. One to three years of nursing experience are typically required.
When you start your MSN track, you may take core courses that prepare you for a leadership role in nursing. These courses may include Applied Pathophysiology for Advanced Nursing Professionals, Pharmacology for Advanced Practice Nurses, and Principles of Evidence-Based Practice. In addition, you may take courses in the care of adults, the care of children, and the care of seniors. Working through these classes requires the completion of clinical hours. In total, you may complete over 600 clinical hours as a nurse practitioner student.
After getting accepted to a nurse practitioner program in Arizona, you may want to start looking for MSN scholarships around the state. The Arizona Nurses Foundation awards thousands of dollars in scholarships every year. The Arizona Nurse Practitioner Council funds grants and scholarships for aspiring nurse practitioners. You may also wish to contact the school you plan on attending for scholarship opportunities.
Working as a Nurse Practitioner in Arizona
After earning your nurse practitioner degree, you must go through the Arizona State Board of Nursing to earn your advanced practice license. After submitting a school letter, your transcripts, and a completed application, you may receive a temporary license. Your regular license should arrive in the mail within a matter of weeks.
One benefit of working as a nurse practitioner in Arizona is the excellent job outlook. From 2012 to 2022, O*Net expects nurse practitioner job openings to increase by 40 percent. This job growth rate is 6 percent higher than the national average (O*Net, 2012).
Nurse practitioners can earn a competitive range of salaries in Arizona. The average salary for an Arizona nurse practitioner is $97,400 per year (O*Net, 2013).
Now that you know more about how to become a nurse practitioner and what this role entails, you may be ready to get started in your new career. Contact nurse practitioner schools in Arizona to begin.