Online Nursing Programs
There are several online nursing programs available to earn your Master's in Nursing degree. As you research your options, you will want to first determine which type of online MSN programs may be right for you. There are three basic routes you can take, depending upon what your current educational level is.
Online Master's of Science in Nursing (MSN) degrees are designed for nurses who are already educated at the Baccalaureate level. If you currently are a Bachelor's prepared nurse, this type of online MSN nursing program should be the quickest way to earn your Master's Degree in Nursing. Transitioning from your BSN to MSN online is a great way to boost your career.
Online RN to MSN programs are designed for Registered Nurses who obtained initial schooling through a Diploma or Associate's degree program. These online bridge programs offer seamless progression through both the Bachelor's and Master's level nursing curricula, allowing you to earn your graduate nursing degree without completing a full-fledged Bachelor's program first.
Online Direct Entry or Accelerated MSN nursing programs are meant for non-nurses who already hold a Bachelor's degree in another academic field. For instance, if you hold a B.A. or a B.S. but are not a nurse, you can enter the profession of nursing at the graduate level by completing a Direct Entry program online.
Whichever route meets your needs, you can find a full listing of online MSN programs offered by nationwide nursing schools on our site. Take some time to review the information you find, and then contact the schools offering the accredited online MSN programs you are interested in.
<!- mfunc feat_school ->
Featured Programs:
Sponsored School(s)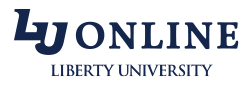 <!- /mfunc feat_school ->
Online Nursing Schools and Programs
Ball State University
Muncie, IN
George Washington University
Washington, DC
Georgetown University
Washington, DC
Texas A&M Health Science Center
Bryan, TX
The University of Tennessee at Chattanooga
Chattanooga, TN
University of Arkansas at Little Rock
Little Rock, AR
University of Cincinnati-Main Campus
Cincinnati, OH
University of Illinois at Chicago
Chicago, IL
University of Kansas
Lawrence, KS
University of Mississippi Medical Center
Jackson, MS
University of Southern Indiana
Evansville, IN
University of Wisconsin-Eau Claire
Eau Claire, WI
webWOC Nursing Education Program
Minneapolis, MN
West Virginia University
Morgantown, WV