The RNtoMSN.com Courageous Leaders in Nursing Scholarship is Now Closed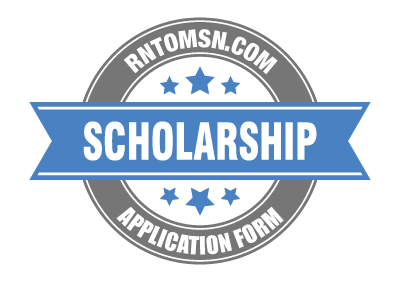 Nurses have always been known as a tough and resilient bunch, and that reputation has been put to the test in all new ways with the COVID-19 outbreak. It landed at just the right time to compound the nursing shortage and all the other problems already facing healthcare to create the perfect storm of challenges for nurses to deal with. But when their mettle gets tested, nurses show courage in ways that can amaze even the most seen-it-all healthcare veteran.
Some of those same challenges are coming up for RNs going back to school to earn the master's degree that will position them for the kind of advanced practice and leadership roles that are needed so badly on the frontlines of ICUs and ERs right now. And as we have come to expect, that means they'll rise to those challenges and get it done with the same kind of resilience and courage they bring to the job every day.
Update
The application window is now closed.
Who is Eligible to Apply?
Any recently accepted or currently enrolled student in a CCNE or ACEN-accredited post-licensure MSN program for RNs, to include:
RN-BSN to MSN programs for ADN or diploma-prepared RNs
Accelerated RN-MSN programs for ADN or diploma-prepared RNs
Traditional BSN-MSN programs for bachelor's-prepared RNs
Programs in any concentration or specialty area of nursing are acceptable.
All current students who have completed at least one semester/quarter must provide proof of having a minimum GPA of 3.5 in their program so far.
All recently accepted students must provide proof of being accepted into a qualifying RN-MSN program and must provide proof of having a minimum cumulative GPA of 3.5 in the program that immediately preceded it, whether a diploma, ADN or BSN.
Scholarship Application Requirements
You will need to submit just four things to meet the scholarship application requirements:
Complete application form with verifiably true and accurate information
100% original essay that addresses the topic described below (2,500 words or less)
Proof of enrollment or acceptance in a qualifying RN-MSN program (letter of acceptance or another verifiable document with university letterhead)
Proof of meeting minimum GPA requirements (transcript summary or another verifiable document with university letterhead)
The application form, required documentation, and essay must all be submitted at the same time.
Any false or inaccurate information on the application form or plagiarized content on the essay would be grounds for immediate disqualification.
Essay Topic
Today's master's-prepared nurses are advanced practitioners, leaders, policymakers, advocates, and changemakers in their profession, in their communities, and in the healthcare system as a whole. The time you've put in as a registered nurse is extremely valuable in any nursing role you might be stepping into, and the MSN you're earning will build on all that hard-won experience.
In 2,500 words or less, tell us how you feel the advanced curriculum and field training you'll get in your MSN program will build on the years of experience you already have to prepare you for the role and population you'll be working with after graduation. We want to hear about your experiences on the floor and how you'll be able to draw from that to be exceptional in your new role, whether you're going into advanced practice, or a role outside of direct patient care like administration or informatics.
Selecting the Winner
Our staff will review all applications and essays that meet the basic requirements and select a winner based strictly on the strength of the essay.
The essay topic is all about your personal experience and your own subjective thoughts and opinions. So naturally, there is some subjectivity to our selection process. This means that everyone with a qualifying GPA who is enrolled in or has been accepted to a qualifying program has an equal shot at winning, regardless of background, employment history, or extracurriculars. We feel this is the most equitable way to approach the selection process.
We know that all applicants are worthy of the award, but we're limited to choosing just one winner per year.
Announcing the Winner
We will start by contacting the winner by phone or email to deliver the good news. At that time, we will ask for proof of current enrollment and transcripts covering the period of time that passed since submitting the application. No further documentation would be required for students who submit their essay and application within the spring quarter/semester.
If the selected recipient is unable to supply the required documentation, or if the GPA has dropped below 3.5 since submitting the application, we reserve the right to rescind the award and give it to another applicant.
We will ask the winner to provide a picture of themselves along with a few words that we will publish right here on RNtoMSN.com.
We will then make our official announcement to share the good news with our readers.
Non-Discrimination Policy
RNtoMSN.com does not discriminate based on age, race, sex, religion, disability status or sexual orientation. All qualified applicants are given equal consideration and are assessed strictly based on the strength of their essay. It is at the sole discretion of our staff to select the applicant we feel best exemplifies the traits and values of a great MSN nurse.